WordPress Website Development & Management
The core of your automated marketing machine is your website. Let Your Marketing Automation build a new website for you, or help you improve your current website.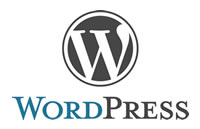 I specialize in building websites using WordPress as the CMS (Content Management System). WordPress is a free open source CMS that currently powers 23% of all websites on the Internet.
With WordPress, you easily add pages and blog posts to your website with the same ease as using a word processor. Since WordPress is so popular, you can easily find tutorials to help you learn how to use the software.
Also, know that while I'm happy to help you maintain or make changes to your website in the future, you will also be able to easily find another to help you if you choose not to continue working with me.
Warning: When looking at different companies to develop your website, be wary of anyone who uses their own proprietary content management systems. If you hire them to build your website, you will always be dependent on only them to maintain your website.
Websites I've Developed — Portfolio of Client Projects
Coming Soon